Learn to read music
with your mobile phone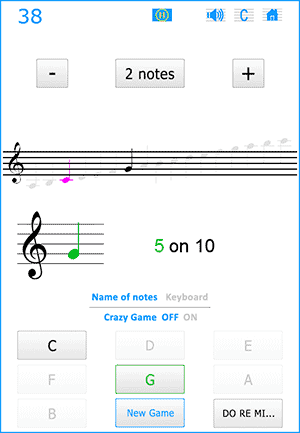 Learn to read G (Treble) and
F (Bass) clefs the fun way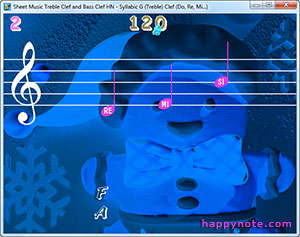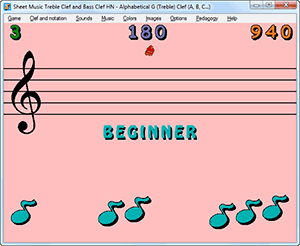 Download Tetris Music Notes HN
A free Tetris like game to learn about music notes in G clef
Music notes are dropping from the treble clef at the top of your screen. Using your keyboard's left and right arrow keys, your objective is to steer each note so it lands on its name at the bottom of the screen.
But be careful : if a falling music note collides with a dynamite stick, it explodes and you loose 1 Life ! (you can choose to play without dynamite with one click).
Free Tetris HN is customizable and has many options
Three game speeds: Beginner, Advanced, Expert
Choice of name notes: Syllabic (Do, Re, Mi...) or Alphabetic (A, B, C...)
Dynamite Sticks can be turned off with one click
Many backgrounds included + free Happy Note! pictures + your can use your own pictures
Background image transparency adjustable from 0 to 100%
Switch color mode
Sounds effects and music can be turned off
Hi-Score available for the 10 best players
You can customize the game with Happy Note! free pictures or your own pictures.