Learning to read music notes
the fun way, yes it's working !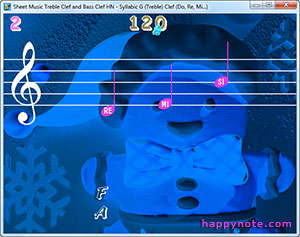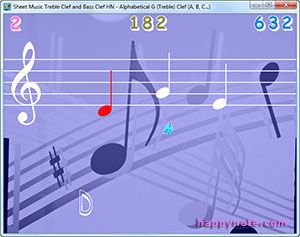 Download Piano Keys HN
Learn the piano keyboard with Piano Keys HN
Piano Keys HN is a free game to learn the keys names of a piano keyboard the fun way.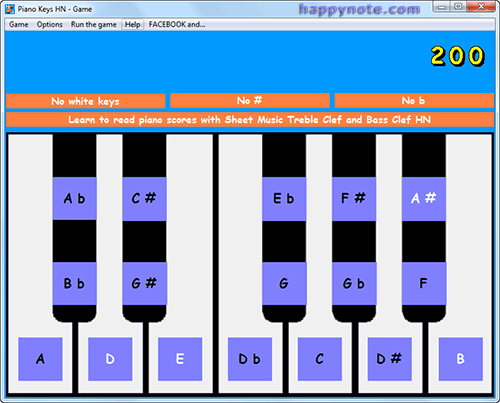 Learn about white keys, sharp black keys, flat black keys
Piano Keys HN let you choose the piano keys to play with: just the white keys, just the black keys or all keys together.
For the black keys, it is possible to choose between the # (sharps) and the b (flats) or both # and b.
It is also possible to customize the color scheme (choice of 16 million colors).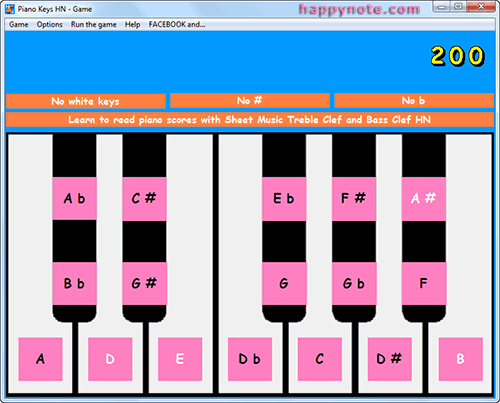 Hi-Score, virtual piano
A Hi-Score and piano music reward the top ten players !
You can also use Piano Keys HN as a virtual piano : just click on the keys !