A

B

C

D

E

F

G


Learn to Read Music Notes in F (Bass) Clef
Home # G (Treble) Clef # Read Music Notes HN #

This is the A B C D E F G Musical Readings. Select DO RE MI FA SOL LA SI to change or C or DO to learn about the Alphabetical (A B C...) and Syllabic (DO RE MI...) musical notation.
---
---
Select a Musical Reading
To begin, we recommend the 2a Musical Reading which included a help text explaining how to use the -a- and -b- Musical Readings and the color notes.
2 Music Notes
2a - _ _ _ _ _ _ _ C _ _ F _ _ _ _ _ _
Musical Reading 2a with new C color music note
---
---
2b - _ _ _ _ _ _ _ C _ _ F _ _ _ _ _ _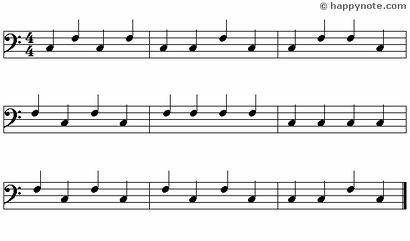 Musical Reading 2b with C black music note
3 Music Notes
3a - _ _ _ _ _ _ _ C _ E F _ _ _ _ _ _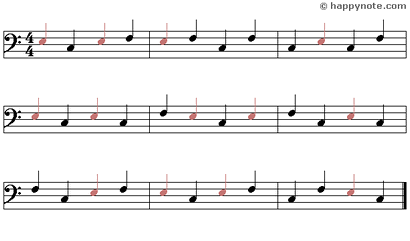 Musical Reading 3a with new E color music note
3b - _ _ _ _ _ _ _ C _ E F _ _ _ _ _ _
Musical Reading 3b with E black music note
4 Music Notes
4a - _ _ _ _ _ _ _ C _ E F G _ _ _ _ _ _ _ _ _ _
Musical Reading 4a with new G color music note
4b - _ _ _ _ _ _ _ C _ E F G _ _ _ _ _ _ _ _ _ _
Musical Reading 4b with G black music note
5 Music Notes
5a - _ _ _ _ _ _ _ C D E F G _ _ _ _ _ _ _ _ _ _
Musical Reading 5a with new D color music note
5b - _ _ _ _ _ _ _ C D E F G _ _ _ _ _ _ _ _ _ _
Musical Reading 5b with D black music note
---
---
6 Music Notes
6a - _ _ _ _ _ _ _ C D E F G A _ _ _ _ _ _ _ _ _
Musical Reading 6a with new A color music note
6b - _ _ _ _ _ _ _ C D E F G A _ _ _ _ _ _ _ _ _
Musical Reading 6b with A black music note
7 Music Notes
7a - _ _ _ _ _ _ B C D E F G A _ _ _ _
Musical Reading 7a with new B color music note
7b - _ _ _ _ _ _ B C D E F G A _ _ _ _
Musical Reading 7b with B black music note
8 Music Notes
8a - _ _ _ _ _ _ B C D E F G A _ C _ _
Musical Reading 8a with new C color music note
8b - _ _ _ _ _ _ B C D E F G A _ C _ _
Musical Reading 8b with C black music note
9 Music Notes
9a - _ _ _ _ _ _ B C D E F G A B C _ _
Musical Reading 9a with new B color music note
9b - _ _ _ _ _ _ B C D E F G A B C _ _
Musical Reading 9b with B black music note
10 Music Notes
10a - _ _ _ _ _ _ B C D E F G A B C D _
Musical Reading 10a with new D color music note
10b - _ _ _ _ _ _ B C D E F G A B C D _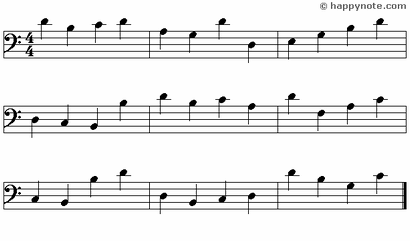 Musical Reading 10b with D black music note
11 Music Notes
11a - _ _ _ _ _ A B C D E F G A B C D _
Musical Reading 11a with new A color music note
11b - _ _ _ _ _ A B C D E F G A B C D _
Musical Reading 11b with A black music note
12 Music Notes
12a - _ _ _ _ G A B C D E F G A B C D _
Musical Reading 12a with new G color music note
12b - _ _ _ _ G A B C D E F G A B C D _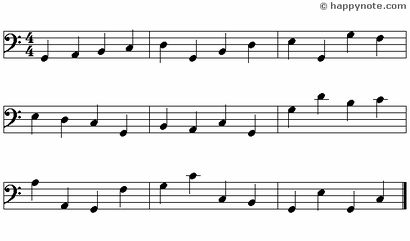 Musical Reading 12b with G black music note
13 Music Notes
13a - _ _ _ F G A B C D E F G A B C D _
Musical Reading 13a with new F color music note
13b - _ _ _ F G A B C D E F G A B C D _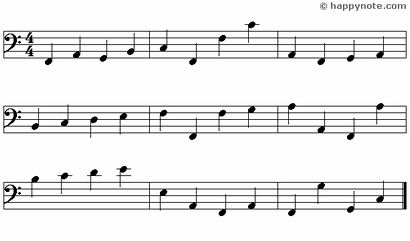 Musical Reading 13b with F black music note
14 Music Notes
14a - _ _ _ F G A B C D E F G A B C D E
Musical Reading 14a with new E color music note
14b - _ _ _ F G A B C D E F G A B C D E
Musical Reading 14b with E black music note
15 Music Notes
15a - _ _ E F G A B C D E F G A B C D E
Musical Reading 15a with new E color music note
15b - _ _ E F G A B C D E F G A B C D E
Musical Reading 15b with E black music note
16 Music Notes
16a - _ D E F G A B C D E F G A B C D E
Musical Reading 16a with new D color music note
16b - _ D E F G A B C D E F G A B C D E
Musical Reading 16b with D black music note
17 Music Notes
17a - C D E F G A B C D E F G A B C D E
Musical Reading 17a with new C color music note
17b - C D E F G A B C D E F G A B C D E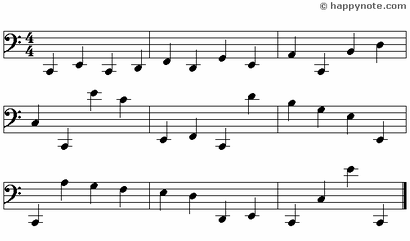 Musical Reading 17b with C black music note
Go back to the top of the page