Learn to read music notes the fun way with your mobile, tablet or computer
FREE - NOTHING TO DOWNLOAD - PLAY!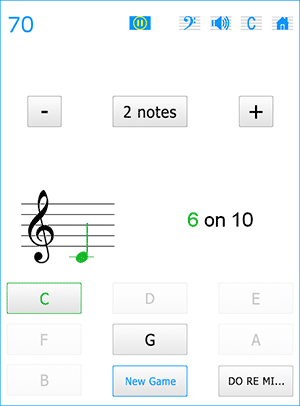 A B C and DO RE MI notation
COLOR MUSIC NOTES
Progressive and fun with High Score
A B C or DO RE MI, learn to read music notes... but the fun way !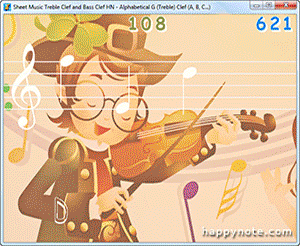 What is a musical rest?
In music, a rest is a brief silence, a short break in the flow of sound. In musical notation, a rest is the sign that indicates such a break.
Just as there are notes of different durations (Whole Note, Half Note, etc.), there are rests of different durations.
For each note, there exists a rest of equivalent duration; for each rest, there exists a note of equivalent duration.
The example below shows how some of the notes making up a musical phrase can be replaced with rests of equivalent lengths.
CLICK ON THE STAVES TO HEAR THE MUSIC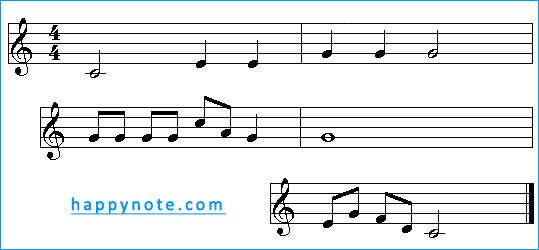 Click on the music notes to hear this musical phrase WITHOUT rests
Now, the same musical phrase, but some music notes have been changed in rests :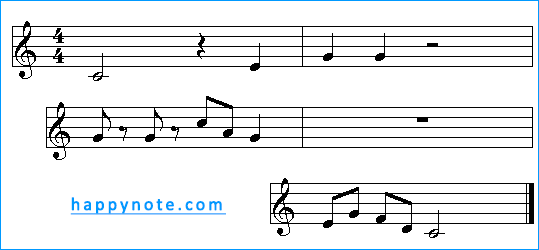 Click on the music notes to hear this musical phrase WITH rests
Note and rest durations are not limited to those shown above. There are also a sixteenth note and a sixteenth rest, a thirty-second note and a thirty-second rest, a sixty-fourth note and a sixty-fourth rest!
Learn music rests the fun way
with the free game Music Note Cracker HN