Learn to read music notes the fun way with your mobile, tablet or computer
FREE - NOTHING TO DOWNLOAD - PLAY!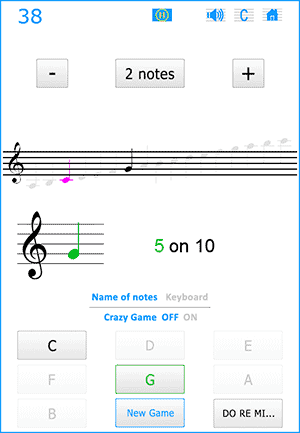 A B C and DO RE MI notation
COLOR MUSIC NOTES
Progressive and fun with High Score
Register now to get acces to more than 500 free videos
You'll receive an email with a link to the videos index page. We never sell or share your email address and a 1 click unsubscribe link is included in each email. IT'S FREE !
Learn to read music notes the fun way
Both for complete beginners or for people wanting to improve their reading music skill, a fully customizable professional music game, used by children, adults and music school, in the world wide. You can REALLY learn to read music notes and have fun at the same time !